Brother Entrepreneur PR1X Single Needle Free Arm Embroidery Machine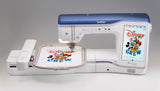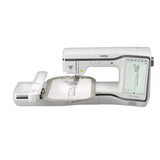 Description
Brother Entrepreneur PR1X Single Needle Free Arm Embroidery Machine
THE ULTIMATE COLLABORATION FOR ENDLESS CREATIONS
The Entrepreneur One PR1X is built with makers like you in mind. It's a machine that you can do a lot with. It's a single-needle free-arm embroidery machine that's incredibly versatile. Embroider on the large 12-by-8-inch embroidery area, and enhance your projects with a wide range of fun and unique built-in fonts and designs. With the innovative Crosshair 2-Point Positioning Laser, see where the needle will drop for precise positioning of your designs.
---
Main Features
PRECISION LASER
With the Crosshair 2-Point Positioning Laser, you'll be able to see where the needle will drop every time.
BUILT-IN EMBROIDERY DESIGNS
There's no shortage of inspiration with the 495 built-in embroidery designs, ranging from wildlife motifs to traditional appliqués.
IBROIDERY COMPATIBILITY
With over 5,000 unique designs on the Brother-exclusive iBroidery.com, creativity is just a click away.
FUNKY FONTS
The fun and imaginative collection of built-in fonts includes 25 regular-sized fonts, 4 small fonts, 1 super small font, 2 Cyrillic fonts, and 1 super cool 3D font.
LED LIGHTING
See the crisp colors of your designs and eliminate shadows with the customizable LED light.
ONLINE TUTORIALS
Expand your skillset with online tutorials and videos that are just a QR code click away!
BOBBIN FEATURES
The vertical bobbin allows for easy bobbin changes without removing your hoop. The Side Bobbin winder allows you to wind a new bobbin while the machine is embroidering.
LCD DISPLAY
With bright vivid colors, large icons, and on-screen editing, crafting is more advanced and enjoyable than ever before.
SINGLE NEEDLE FLEXIBILITY
With free-arm embroidery capabilities, it's easier than ever to add your personal touch to caps, sleeves, and bags.
SPACIOUS WORK AREA
The large 8"x 12" embroidery area allows for large projects to fit and be customized to your liking.
---
Features and Specifications
BASIC FEATURES
Weight: 68.34 lbs
Dimensions: 23.1" L x 19.92" W x 22.24" H
LCD Display Size (Horizontal x Vertical) Inches: 3.6 x 6.0
Display (Number of Colors): 260,000
Opening Screen: Yes
Stitch Select: Touch Screen
On-Screen Help: Yes
Built-in Languages: Yes
On-Screen Editing: Yes
Lighting: 4 LED Lights
Adjustable Screen Brightness Settings: Yes
Thread Tension: Manual
Needle Threading System: Advanced – Multi-Needle Style
Easy Bobbin Winding: On Side of Machine
Adjustable Bobbin Winding Speed: Yes
Thread Sensor: Yes
Thread Sensor On / Off: Upper and Bobbin
Automatic Thread Cutter: Yes
Vertical Bobbin: Yes
Full USB: 1
Computer Connectivity with Update Capability: Yes
Media Type: Several Media via USB
EMBROIDERY FEATURES
Maximum Embroidery Area (X x Y): 8" x 12"
Maximum Embroidery Speed (Stitches Per Minute): 1,000 spm
Standard Included Frames: 2 (12" x 8" and 4" x 4")
Built-in Brother Embroidery Designs: 495
Built-in Embroidery Lettering Fonts: 33
Built-in Alphabet Designs: 8
Built-in Frame Designs: 10 Shapes x 14 Stitch Patterns
Built-in Border Function and Designs: Yes
Thread Wiper: Yes
Resume Function: Yes
Trial Position / Layout Function: Yes
Curving Text on Screen Editing: Yes
Multiple-line Text Input and Alignment (Left, Center and Right): Yes
Color Ordering: Yes
Pattern Rotating: 1, 10, or 90 Degrees
Drag and Drop Editing: Yes
Zoom Function: Zoom to View Many Designs up to 200% Actual Size
Preview Designs Before Stitching: Yes
Programmable Monochrome Embroidery: Yes
Basting Stitch Before Embroidery: Yes
Stitch Forward / Backward: 1, 10, 100, 500 Stitches
Crosshair 2-Point Positioning Laser: Yes
Cap Frame Capability: Yes
---
Included Accessories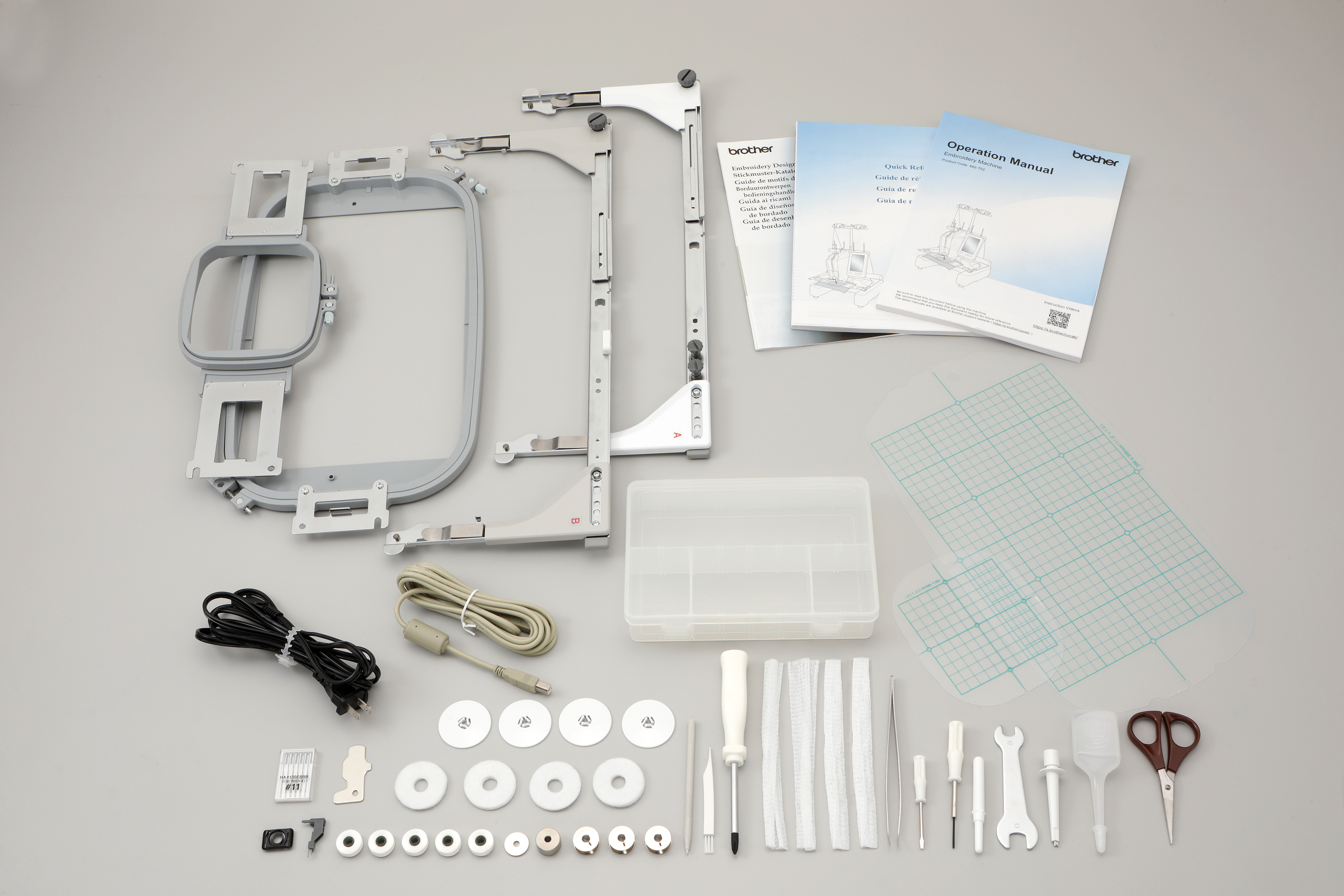 Embroidery Frame Set, 12" x 8"
Embroidery Frame Set, 4" x 4"
Prewound Bobbins
Metal Bobbins
Seam Ripper
Needle Plate Cover
Oiler
Cleaning Brush
Thread Hook
Touch Pen (Stylus)
Accessory Case
Operation Manual
Quick Reference Guide
Additional Accessories included in the Box
---
Optional Wide Table Accessory
The Brother Genuine Wide Table is the ideal component for your Brother PR1X Embroidery Machine. With a redesigned mounting bracket for easy attaching and detaching, the 45% bigger (than pervious) durable Wide Table will handle just about any project. Use with the Magnetic Sash Frame or Flat Frame to avoid excess hoop and fabric weight on the machine. 540mm x 772mm (~21" x 30")
More from this collection