Madeira Embroidery Stabilizer - SUPER STRONG BLACK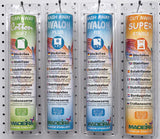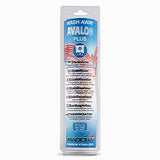 Description
STABILIZER SUPER STRONG BLACK
Description:

Permanent stabilizers meant to remain with the fabricto keep it
stable during and after embroidery. Perfect for dense embroidery
designs and fabrics that stretchor distort, like knits and
synthetics. Super Strong:12" x 5.5yds, heavy weight, soft, non
woven, available in white and black. Ideal for embroidery designs
with a large number ofstitches and/or high stitch density. Works
well onopen-weave fabrics where a complex design is needed.Also
guarantees exact typographic image retention for logos and
emblems.
More from this collection