Grace Q'nique 21X Elite Long Arm Quilting Machine
Vendor:
The Grace Company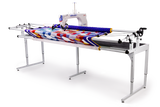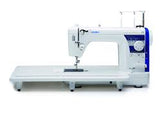 Description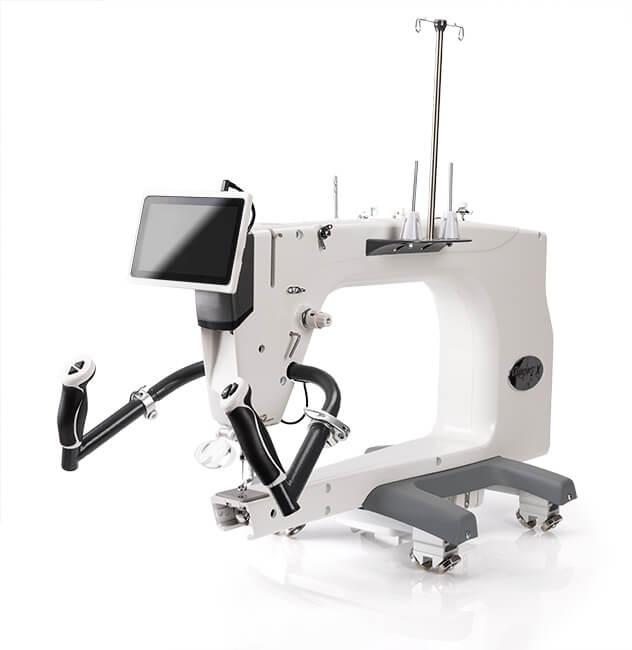 Q'nique 21X Elite
The Q'nique 21X Elite quilting machine gives you the furthest reach, the most advanced and intuitive features, and the most impressive quilting experience that our Q'nique machines have ever offered. The incredible power, smooth motion, and smart technology of this longarm will amaze you.

The Ultimate Longarm Quilting Experience
Bigger, Better Touchscreen Display
7" full-color display provides a variety of tools and options at your fingertips, including on-screen help guides and instructions.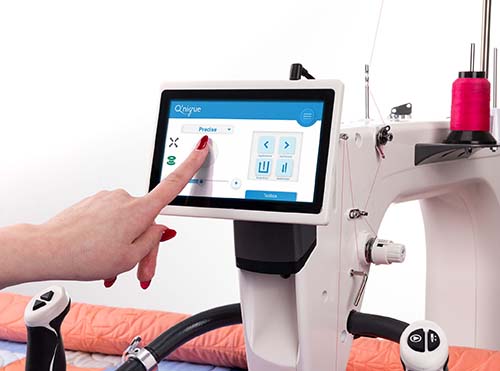 Work Smarter, Not Harder
Extendable ergonomic handles with quick access buttons allow you to quilt in comfort, while smart features like edge warning and a digital measuring tool take the guesswork out of your quilting.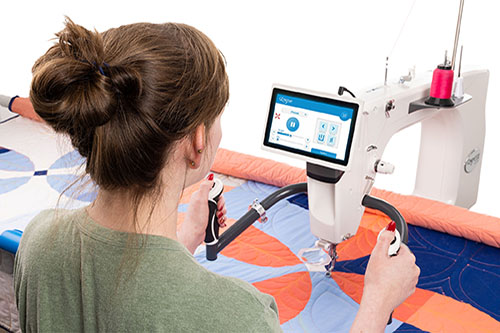 The Furthest Reach
An expansive 21" throat space allows for bigger quilt blocks, more intricate stitchwork, and less moving your fabric around on your frame.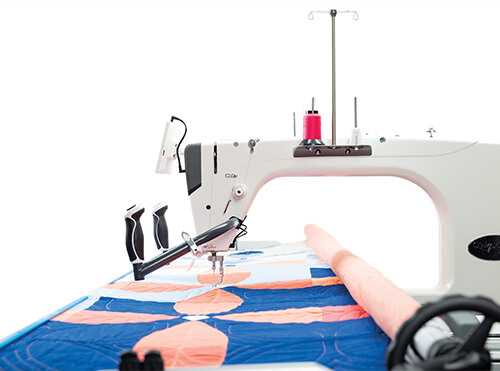 The Finest Level of Control
With a range of 90-2,600 stitches-per-minute and built-in stitch regulation, you can quilt at any speed knowing that all your stitches will be beautifully consistent. There are also four different stitching modes: cruise, precise, baste, and manual.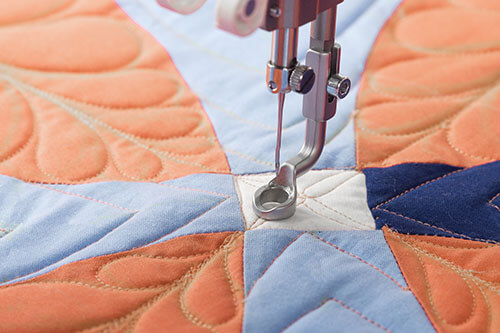 The Best of Free Motion
The Q'nique 21X Elite glides effortlessly over your fabric, so you can experience free motion quilting with top-notch speed and precision.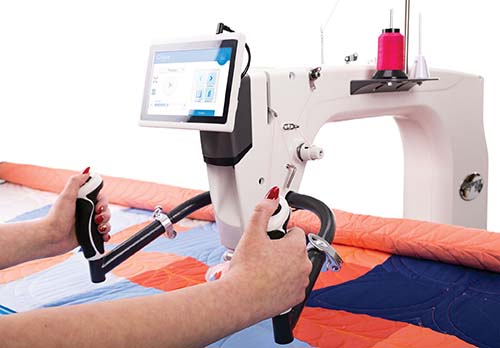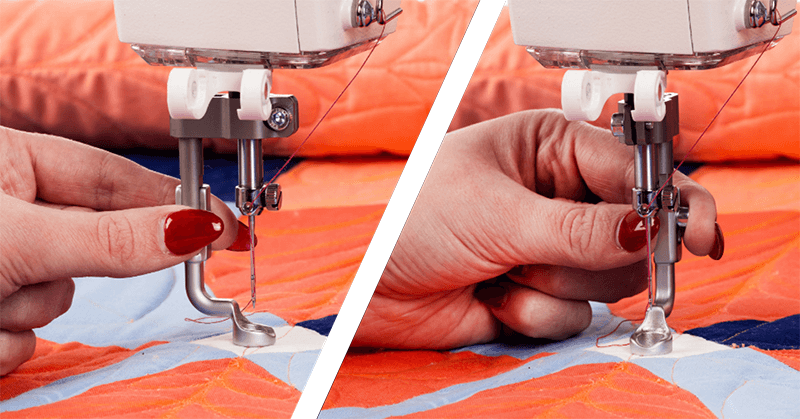 Adjustable Hopping Foot
The hopping foot can be rotated for optimal needle visibilty.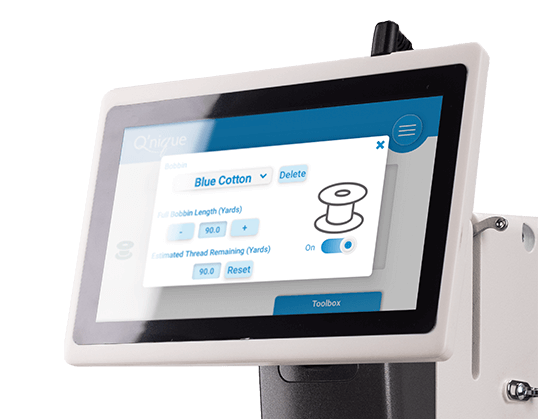 Bobbin Estimator
With the on-screen bobbin estimator, you never have to guess how much longer your bobbins will last! You can even save multiple bobbin settings to use for different types and sizes of thread.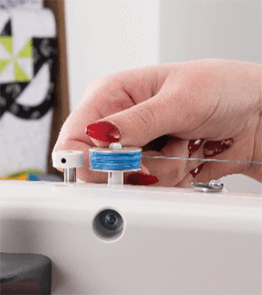 Built-in bobbin winder with fill-level sensors and easy-to-use controls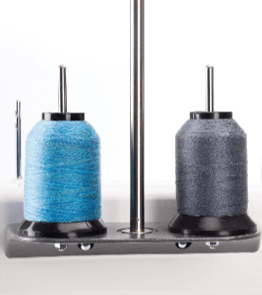 Dual thread mast for quilting and winding bobbins at the same time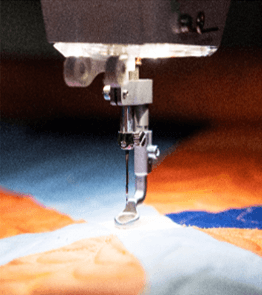 Needle work light with dimmer function to control light intensity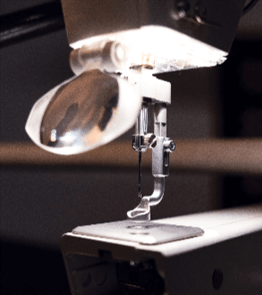 Magnifying glass attachment to get a better view of the needle
More from this collection